Once again,  Ms. O Connell's class decided to get a butterfly garden school kit which includes:
A reusable butterfly pavilion hatching habitat with super clear mesh for easy viewing and dual zippered entry for access. We also received caterpillars and their food.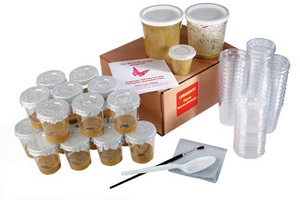 All of our caterpillars have been named.
Here is a selection of just some of the names:
Togher Queen, R.J., Ringo, Tiger, McGregor, S.M.G, Scar, Tommy and Wilson.
We have them since Monday  and they are making great progress.