Togher N.S are currently working towards attaining own second Active School Flag.
Our Slogan "Let's have fun – let's Hop, Skip, Play and Run."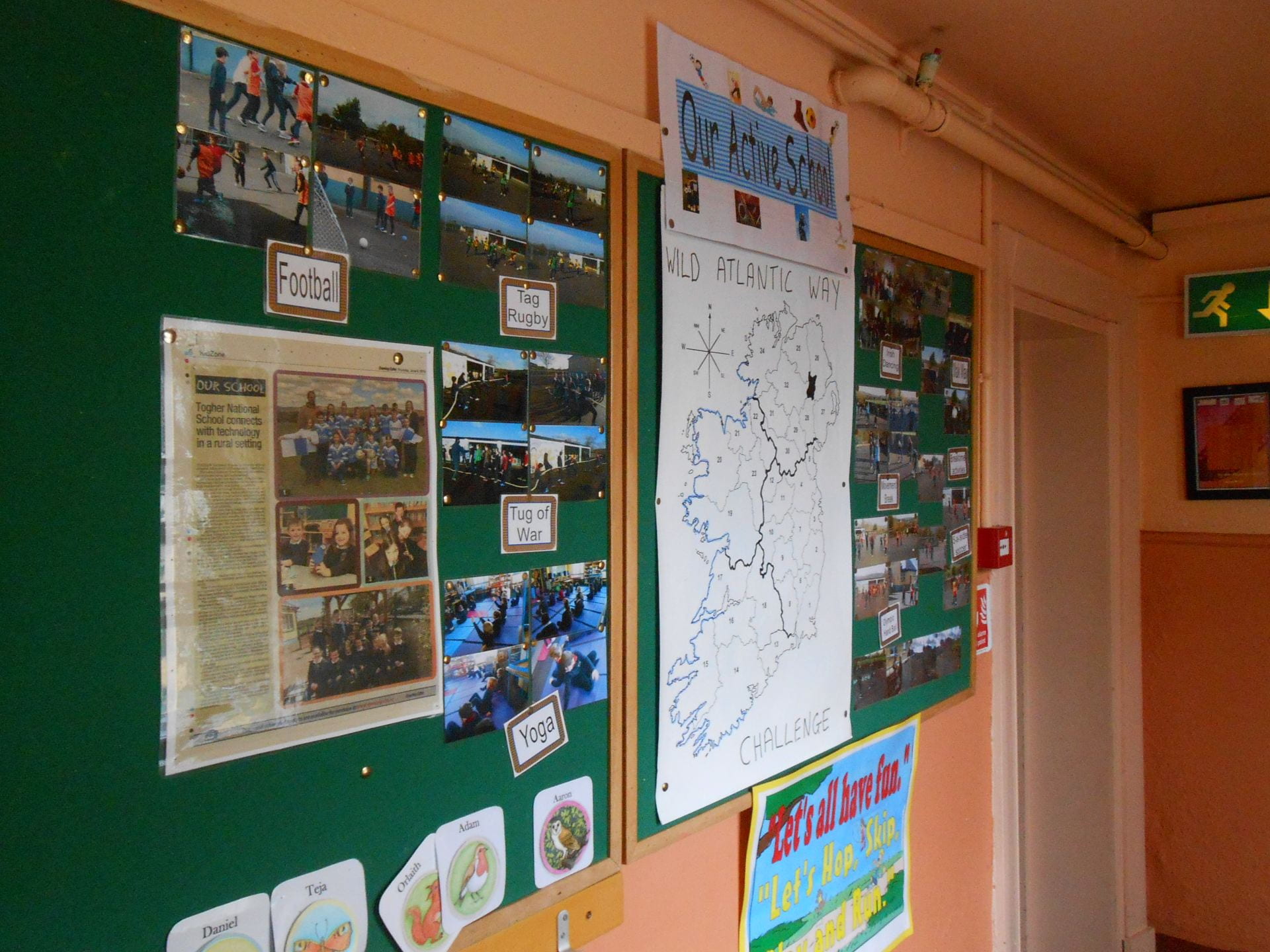 What is the Active School Flag?
Active School Flag is a Department of Education and Skills initiative supported by Healthy Ireland. The Active School Flag is awarded to schools that strive to achieve a physically educated and physically active school community. As part of the application process we have decided to priortise the Game P.E. Strand for further development this year. The process aims to get more schools, more active, more often. Click on the image below to find out more about physical activity at Togher N.S.